Company Profile:
GovResume has been serving the job-seeking community since 2000.
We specialize in preparing government resumes which sell you to any potential employer.
Our expertise in resume preparation highlight all of your key points and present
your qualifications in a concise, focused, and attractive manner.
We prepare resumes which get you the only thing that matters — an interview!
With 5+ years leading the industry, we have inside knowledge of what employers respond to in a resume. Getting hired is 30% actual skills and 70% presentation.
In today's job market, an effective resume is essential to your success.
Mission Statement:
We invest 100% of our time delivering first class service to our customers.
As a result, our valued customers, suppliers and friends refer their family members, co-workers, neighbors and other people they know to us for advice.
We are interested in building strong, life-long relationships one person at a time.
We guarantee you'll be 100% satisfied or we will rewrite your government resume for free. Upon completing your government resume and any related materials requested, we will forward a draft for your review.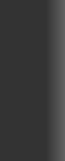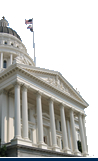 You can then contact us within 10 business days and we will make any necessary revisions you desire to ensure your complete satisfaction!
To get started with our government resume writing services, please complete and submit the online form or give us a call at (888) 880-2220.